Our students had the opportunity to enjoy various events organized at Allison Academy: they proved their knowledge and celebrated new successes, filled the first pages of the new yearbook, showed their creativity during Halloween, and expressed humanity and gratitude!
We are always thankful for all the families who entrust their child's education, health, and well-being to our faculty and staff at Allison Academy and we would like to wish all a wonderful upcoming holidays.
Students seized the opportunity to take the official SAT test
Several seniors and juniors participated in the SAT School Day taking the opportunity to take the official SAT test while in the school atmosphere. These students eagerly await the results of their exams. Our senior students are actively working on college applications and our juniors have begun researching potential schools and programs of interest. We are sure that they will find the right choice for themselves and fulfill their goals in the future, which is one of the primary goals of studying at Allison Academy.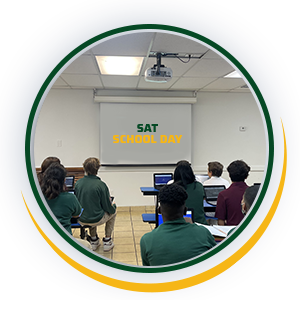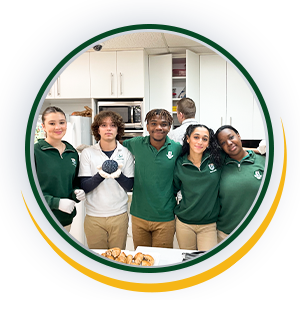 We are proud of our dedicated and high-achieving students who have made the Honor Roll
We reached the culmination of the first nine weeks, we are proud of our dedicated and high-achieving students who have made the Honor Roll. The students in the 'A/B' Honor Roll have an 'A/B' academic average for all of their courses. While the students in the 'A' Honor Roll have the highest achievements of maintaining an 'A' average in all their classes. Honor Roll breakfast was a perfect way for these students to celebrate their achievements.
Students in the Science Club are taking part in a research project with Fairchild Tropical Botanic Garden
Students in the Science Club are taking part in a larger research project with Fairchild Tropical Botanic Garden. The Fairchild Challenge is an award-winning, interdisciplinary, environmental science competition designed to engage students of diverse interests, abilities, talents, and backgrounds to explore the natural world. The program has been recognized as a benchmark for exceptional STEM education and for empowering PreK – 12th grade students to become the next generation of scientists, researchers, educated voters, policy makers, and environmentally-minded citizens. Our students will study the "heat island effect" on the growth and survivorship of orchids in different microclimates.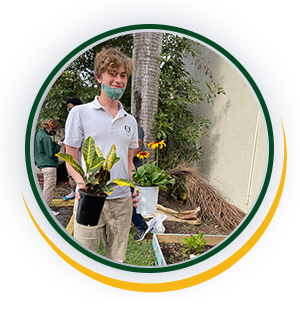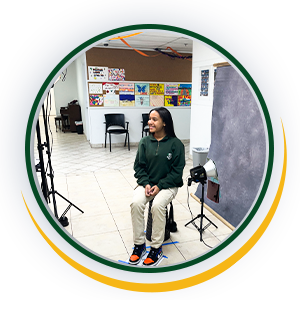 New student IDs for the 2022/23 school year at Allison Academy are ready
The cameras clicking, students presenting their best poses, and jubilance marked Picture Day at our academy. We can't wait to present the most memorable activities and memories from the current school year in the new yearbook. The first pages are already filled, and we are sure that the best school memories of our students will continue to fill this year's yearbook to the end!
Throughout Spirit Week, our students showed undeniable creativity
The spirit of Halloween and celebration took over Allison Academy during Spirit Week. Allison Academy Spirit week is an occasion for students to practice and show off their creativity, by representing school unity and positivity: characteristics of our school environment. This is one of our student's favorite weeks, marked by various fun and interesting activities, as well as new-themed costumes every day! Student council members organized activities for the week under the guidance of our club sponsor, Mrs. Horowitz. All Allison Academy students participated in Spirit Week dressing in their favorite jerseys, pajamas, as elderly, and enjoying snacks and afternoon activities.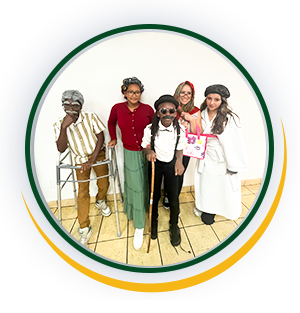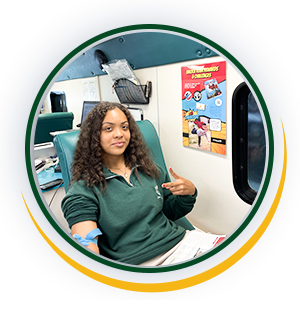 Allison Academy's blood donation campaign this year - Blood Drive
Allison Academy's yearly blood drive was a success! Being a responsible citizen, partnership, and community involvement are key attributes we aim to develop in our students at Allison Academy. As such, our superhero students participated in our annual blood drive spreading awareness that each whole blood donation has the potential to save up to three lives. In addition to saving someone's life with a charitable act, the bravest also got surprise gifts, as well as a wellness checkup! We are proud of our brave students who decided to take an additional step in humanity and help those in need!
In the spirit of Halloween - The first Haunted house
The first ever Haunted house was organized at Allison Academy on Friday, October 28th. Spooky decorations and a great atmosphere delighted our students who enjoyed a special event with friends, family, and Allison Academy staff. Thanks to the Student Government, we can safely say that the 1st ever Allison Academy Haunted School was a success – our students surprised us with creepy costumes, and everyone enjoyed the spooky atmosphere, music, and snacks!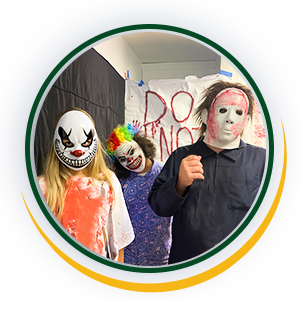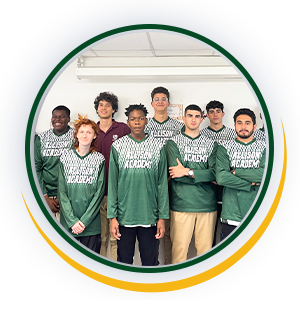 Basketball season has officially started
Basketball season is underway! Our student body wished our basketball team a victorious season with a pep rally send off. The Suns' have been practicing and training to represent our school and mark this season with new victories. We look forward to the season!
Student government organized the Thanksgiving food drive
Students in the student government organized the Thanksgiving food drive, where collected goods will be donated to families in need during this Thanksgiving season. These students recognize the importance of being active members of our community and supporting those in need. A special shout out to the members of the Student Council for their leadership, support, and dedication to our school and community.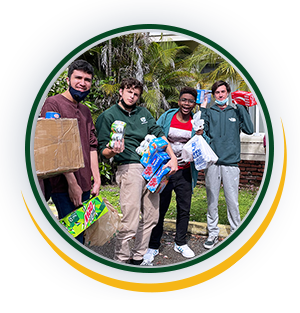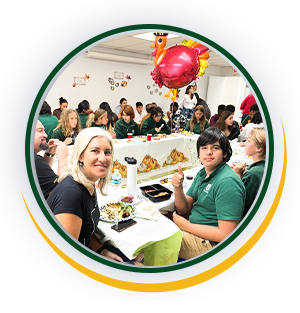 An Allison Academy's tradition - Thanksgiving Feast
We celebrated our Thanksgiving Feast, an Allison tradition. Parents and families joined our students for this lunch extravaganza. Our feast was truly enjoyed by all. Parent volunteers also helped out serving students, preparing dishes, and cleaning up after our feast. A special thanks to all families who helped us make our Thanksgiving tradition a special event one more year. Our students had the week of Thanksgiving off to spend valuable time with their families and loved ones. Allison Academy is thankful for its teachers, students, and their wonderful parents.