Dear Parents,
First, I would like to take this opportunity to thank Dr. Sarah Allison for her many years of hard work, dedication and contributions to the field of education and to the staff and students past and present at Allison Academy. I wish her the very best in her retirement and assure her that her legacy will continue for many years to come.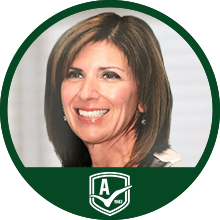 I am honored and enthusiastic to be joining the Allison Academy family as the Director of School. This is my twenty-third year in education. I graduated from the University of Akron with a Bachelor of Arts in Secondary Education. In addition, I earned my master's degree in education from Kent State University in 2005. For the past three years I have served as Head of School at a K-12 private, international school in Europe. I am fortunate to have the opportunity to take on a leadership role at a school where students are learning and continuing to grow as leaders. I am proud to bring with me 23 years of diverse educational experience and knowledge as I begin my journey at Allison Academy.
I look forward to learning more about you and the students as we work together to continue providing a positive, engaging and rigorous learning environment for each of them. I will ensure that we continue delivering effective, high impact instruction to our students and that we provide them with leadership opportunities. It is important that we equip them with 21st Century Skills and the Growth Mindset tools they need in order to become Global Citizens. I assure you that the staff will continue to work to support students academically, socially and emotionally.
I believe in the potential of every student, and that together we must prepare them to be world class citizens by continuing to provide experiences that are relevant, challenging and that meet the needs of each individual student. I am looking forward to supporting students, teachers, staff and our community. I strongly believe in open communication and a home and school connection. Please feel free to contact me anytime if you have questions or concerns. As we take on new challenges and continue to meet new goals, we will surely accomplish our shared vision together of becoming the leader in education where every child succeeds at Allison Academy.
Kindest Regards,
Tanya Jovanovic
Director of Allison Academy