As the holiday season draws to a close after a whole lot of joyful celebrations and great vibes, the time has come for Allison Academy to pick up where it left off!
The winter break was (at least our students and staff say so) a time to recharge our batteries and get ready for the new challenges and tasks which await us in 2022.

But before we move on to the anticipation of the future perks that this semester will bring to Allison Academy, there are quite a few things happening, occupying the minds of our students at this very moment.
Check out how our students spent the first week of school after the holidays!
Midterm exams in focus
At Allison Academy, we strongly believe that regular assessment of our students is the most effective way to deliver the best possible results and grades, and it's done by developing a strong understanding of the materials covered in the courses during the first term. By checking their knowledge halfway into the school year, we provide our students with a marvelous opportunity to identify their strengths and weaknesses in learning, so that they can develop and improve themselves in the following term.
Students came back from the winter break recharged, energized, and focused. This week was eventful, yet quiet as students shifted their focus to revision and preparation for the midterm exams next week. Students have to participate in the revision week and complete all study assignments and activities to demonstrate preparedness for the exams.
Our students are being thoroughly prepared for the exams by our faculty, check out Mr. Castillo, and his class working extra hard to deliver the best possible performance on the exams.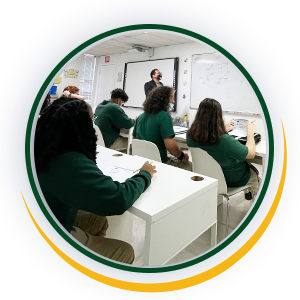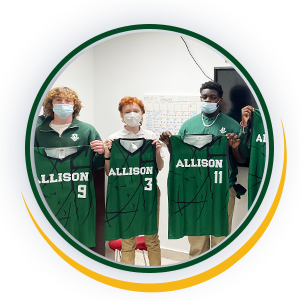 Swaggy new jerseys for the basketball team!
Having some cool sports apparel is (sometimes an underestimated) way to enhance player and team confidence on the court. A nicely designed jersey for the team does exactly that – encourages team spirit and keeps players motivated to perform better on the field. And most important of all – rocking team colors that represent the values of our school creates a vibe of unity and oneness of the team in their journey toward victory.
Basketball season is underway! Basketball players received their new uniforms this week. Students designed and voted on the jerseys and style they wished to show on the court. These fresh new jerseys will surely give our student athletes the confidence and boost to face off against other schools and come out victorious.
Our students expressed their creativity by designing the jerseys themselves, choosing them to be Allison green with some black stripes that represent the fierceness of the athletic spirit of our school. We certainly believe that the new sports attire will bring many victories to our great team!
Allison at MLK Art Contest: An opportunity for creativity!
The legacy of Martin Luther King Jr. is of the utmost importance for every citizen of the United States of America, and for the values of Allison Academy as well. That is exactly what made us proud when we found out about our students' initiative to take on a challenge and participate in the MLK Art Contest held in North Miami Beach.
Allison Academy students were invited by the city to participate in the contest dedicated to a visual representation of the 2022 commemorative theme "Free to be…". Selected artwork will be displayed at City Hall and at MLK Park, while the best submissions will earn a prize. We particularly acknowledge student artists and encourage them to participate in the contest, and they can submit artworks in any of the following traditional two-dimensional art media:
painting

watercolor

pencil

sculpture

etc.
We cannot wait to see what our students will create!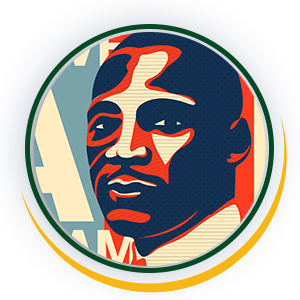 As we approach the midterm exam term, we want to make sure that our students and everyone involved in the happenings at our school have fun while gaining knowledge, as we, of course, always do!
Keep in touch with us until next week!