We are nearing the end of the term, and it can be felt everywhere at Allison Academy – from finalizing the preparations for the seasonal celebrations, to the heightened vibe of our students' academic spirit. Everyone is being just as busy as a bee!

The holiday spirit never seems to cease around here! Or perhaps it is just our students, who never miss a chance to be in their best mood, productive, excited, and in tune with their humanitarian values. But how do they manage to keep on doing all that and never get tired?
Let us see what happened at Allison Academy last week!
Happily welcoming some fresh faces
It is never too late to join our extended family at Allison Academy. We had a handful of students begin their educational journey at Allison this week, as more and more parents are coming to the realization that our school is a great choice for academic and interpersonal excellence.
Allison Academy's door is always open for those who see themselves learning in the best way possible, striving for excellence in everything they do, and obtaining valuable knowledge for life. If you would like to join our school and become a part of our community which cherishes academic excellence and being a valued member of the society, check out the reasons why you should join Allison Academy.
We are happily expecting you!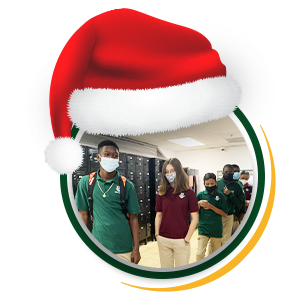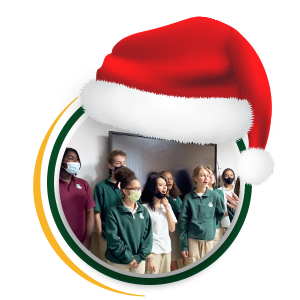 Keeping on rocking with the holiday vibe
Holiday events and activities continue, and students' excitement is growing as we approach our Winter Dance, where all our students will enjoy a fun-filled evening with their classmates. We are thankful to our parent volunteers, who are working hard to ensure this event is memorable and delightful for all. We have already witnessed some invitations to the dance in the hallways, and we look forward to seeing the outfits and the always great energy of our students at the party!
And in the musical space of Allison Academy, our choir members are fine-tuning their vocals in preparation for their holiday performance, when they will sing carols for the whole student body, our faculty and the attending parents.
Have we just heard something? Something like the humming of "Last Christmas" through a closed classroom door? Seems like the holiday vibe never stops at Allison Academy!
Join the Holiday Toy Drive initiative
Student leaders at Allison Academy continue our tradition of giving back and helping those in need as we kick off our Holiday Toy Drive. Donations of new toys will be accepted until December 17th, and duly delivered to ensure children in our local community have a jolly holiday season.
There are a number of ways you can support this noble cause in the great holiday spirit; all you need are a humanitarian and generous spirit, and a toy you would like to donate to the kids who are less fortunate than others. We always strive to encourage generosity and good deeds, and we are always looking for fresh ways to be kind!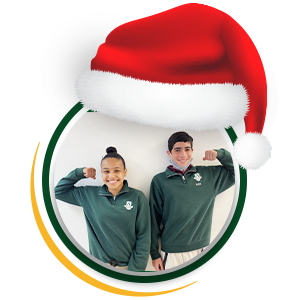 Exuberant classroom energy
Inside the classrooms, learning is in full bloom, and our students are demonstrating their new and advanced skills through games, presentations and team work.
This week, a competition fired up in law class, as students reviewed law terminology and concepts through Trivia. In the science classroom, students continue to advance their studies from cell biology to organisms and organ systems. By presenting projects and doing PowerPoint presentations about topics they have covered, the students reinforce concepts, develop their public speaking abilities, and connect with peers as they act as teachers and models for information for their assigned units.
In robotics, student teams programmed and calibrated their robots' movements as they did a practice run before formal assessments. Next week, their programming skills will be tested and robots will be seen rolling down our hallways as they make their way from the classroom to the principal's office.
We are very happy to see our students take their academics seriously and have incredible fun while doing it! We are sure they will keep up the good work and keep filling our weekly news with all sorts of worthwhile achievements!