Once again, we are on fire!
The last couple of weeks have flown by and summer break is almost here. However, the action is very much alive at Allison Academy.
As the school year culminates we are undergoing weeks of serious academics and standardized testing which can stress out and dishearten even the highest achievers. Notwithstanding, we compensate our students' efforts and dedication to their studies with events and activities that everyone surely enjoyed.
The vibes at Allison Academy got sentimental, as our seniors prepared to leave the school. The creativity of our students and faculty is reaching its peak, and the hard work put into the projects has come to fruition, on the best behalf of everyone involved!
We learned new things, we celebrated, we achieved – and we will continue to do so!
Take a look at what we did the week before the great finale of the term!
Seniors marking their legacy at Allison
Leaving your personal mark at the school you went to is truly something that means a lot to both the school and the seniors. For students graduating and leaving Allison Academy, this is done by leaving a colorful handprint that symbolizes each senior student's presence, and that way, both sides can assure that the experience made a mutual impression.
The graduating class of 2020 continued our tradition of leaving their handprint in our blossoming tree mural. We hope this tradition exemplifies to students how much they mean to us and reminds them that our staff will always be available to them. It is always a sentimental moment when the students sign their handprints as it signifies the end of their journey at Allison, however, it is one proud and exciting moment for us all.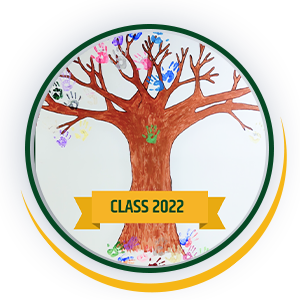 Did you know our students GOT TALENT?
In case you were not able to attend, let us tell you all about this year's Talent Show.
Allison Academy's student performers worked hard in preparation for the show and it was evident that day. Our students had the opportunity to participate in the talent competition and showcase their extraordinary abilities to their classmates, teachers, and families in attendance.
The acts ranged from duets, band, and animal encounters, all the way to stand-up comedy. We are immensely proud of our students for their hard work and dedication.
Talent shows can be seen as a way to help boost the self-esteem, confidence, and assurance of youth, by presenting them with an opportunity to explore and express their gifts and creativity. As always when it comes to Allison Academy, all of the aforementioned are more than welcome – we give all our resources to encourage it!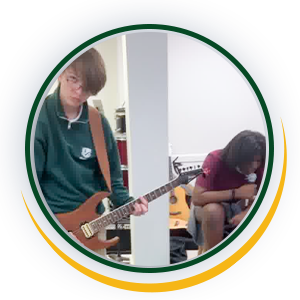 Victimology classes: What justice is and what is not?
Victimology classes at Allison Academy always strive to give real-life lessons and examples, in order to give our students an authentic insight into the behind–the–scenes of a crime.
Last week, Ms. Carolyn brought the victimology class to life by continuing the development of students by having a survivor visit the class. The speaker shared her story about her son and related to students a first-hand account of the truth of how the justice system works and about the journey as a survivor. The students had the opportunity to find out how so many lives were affected in the end.