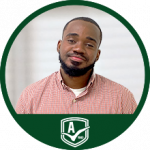 Mr. Noel grew up in the North Miami area. He graduated from North Miami Senior High School and furthered his education by obtaining his Bachelors in Pre-Med Biology with a minor in Sports Medicine in Barry University in 2016. Mr. Noel has a great passion for Mathematics and Science.
Mr. Noel is a certified teacher in grades 6-12 in Biology/Science. Prior to that Mr. Noel has tutored and taught mathematics while focusing on high school students that need improvements in Florida Standards Assessments and science from different educational backgrounds.
Mr. Noel joined the Allison Academy faculty in 2021 teaching mathematics and science
to high school students.