Technology in Education – Quotes
Technology is rapidly changing the world. Today, there is almost no area of life which technology has not impacted. Education is no exception. EdTech (Educational Technology) represents the implementation of information and communication technologies in the education process in order to improve its quality. Number of quotes about technology in education speak of its importance today.
Technology in education is extremely important today. For one, technology has influenced the practical side of learning. It enabled distance learning, increased the availability of information, provided numerous applications and software that help not only students to organize their time and acquire new knowledge more easily, but also professors to adapt and improve their teaching methods.
However, the most important change that technology has brought is the change in the traditional approach to education. More and more people are talking about the importance of teaching students to think and enabling them to educate themselves independently throughout their lives. Although this idea is not new, technology has made it possible to move away from the classic schooling system based on the principle of testing what is memorized. As previously mentioned, technology is changing the world, and education must keep up. The future of new generations depends on the quality of education.
"Education is the most powerful weapon that we can use to change the world." – Nelson Mandela
"Do not confine your children to your own learning, for they were born in another time." – Chinese Proverb
"If we teach today as we taught yesterday, we rob our children of tomorrow." – John Dewey
"Education is evolving due to the impact of the Internet. We cannot teach our students in the same manner in which we were taught. Change is necessary to engage students, not in the curriculum we are responsible for teaching, but in school. Period." – April Chamberlain
"Things change and unless you're open to other ideas, you're going to be totally irrelevant." – Tom Whitby
"The object of education is to prepare the young to educate themselves throughout their lives." – Robert M. Hutchins
"As technology changes the way we communicate, connect, create, consume and innovate, it is democratising access to opportunity. Education is no exception." – Laura Andreessen
"Technology can become the "wings" that will allow the educational world to fly farther and faster than ever before – if we allow it." – Jenny Arledge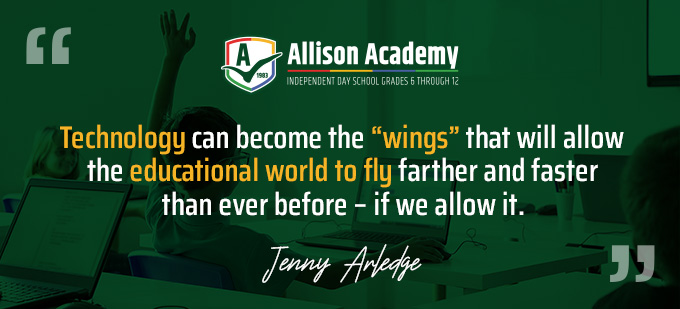 "The principle goal of education is to create men and women who are capable of doing new things, not simply repeating what other generations have done." – Jean Piaget
"Pedagogy is the driver, technology is the accelerator." – Unknown
"EdTech is not about doing things better. It's about doing BETTER THINGS." – Unknown
"Technology is not an event. It's just part of everyday learning!" – Unknown
"We already knew that kids learned computer technology more easily than adults. It is as if children were waiting all these centuries for someone to invent their native language." – Jaron Lanier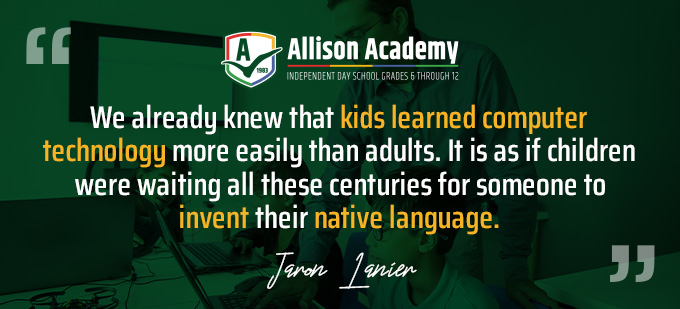 "EdTech paired with knowledge is when it is most powerful." – Neil Jarrett
"It is not about technology; it's about sharing knowledge and information, communicating efficiently, building learning communities and creating a culture of professionalism in schools. These are the key responsibilities of all educational leaders." – Marion Ginopolis
"I don't use technology because it's a buzzword or trend. I use it because connecting my kids with the world will prepare them for the future." – Unknown
"New technology is common, new thinking is rare." – Sir Peter Blake
"The technology itself is not transformative. It's the school, the pedagogy, that is transformative." – Tanya Byron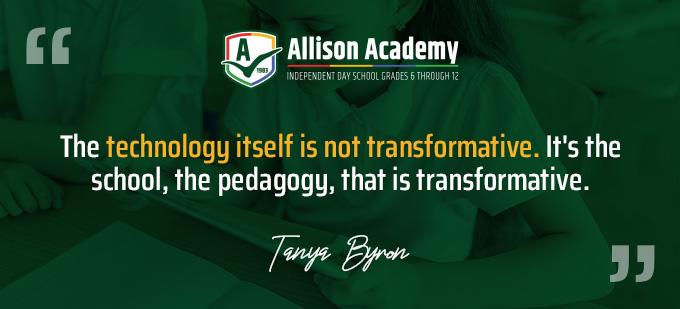 "The business of education is not to make the young perfect in any one of the sciences, but so to open and dispose of their minds as may best make them – capable of any, when they shall apply themselves to it." – John Locke
"We live in a society exquisitely dependent on science and technology and yet have cleverly arranged things so that almost no one understands science and technology." – Carl Sagan
"We can close the gap and improve what happens in the classroom by using educational technology that is the same high quality everywhere." – Major Owens
"The Internet is the first technology since the printing press which could lower the cost of a great education and, in doing so, make that cost-benefit analysis much easier for most students. It could allow American schools to service twice as many students as they do now, and in ways that are both effective and cost-effective." – John Katzman
"Technology is just a tool. In terms of getting the kids working together and motivating them, the teacher is most important." – Bill Gates
Technology has a major impact on the way students acquire knowledge. Students do not learn at the same pace, and due to programmes designed to suit the majority, individuals are denied the opportunity to master the material well enough, while others cannot achieve their full potential. The application of information and communication technologies in the classroom has personalized the approach to learning. However, as helpful as technology is, it is up to educators to implement it in the best possible way.
"Many children struggle in schools… because the way they are being taught is incompatible with the way they learn." – Peter Senge
"ICT is not the future of our children's education, it is the present and we need to make investment in ICT now!" – National Association of Advisors for Computer in Education
"We need technology in every classroom and in every student and teacher's hand, because it is the pen and paper of our time, and it is the lens through which we experience much of our world." – David Warlick
"The best teachers are those who show you where to look, but don't tell you what to see." – Alexandra K. Trenfor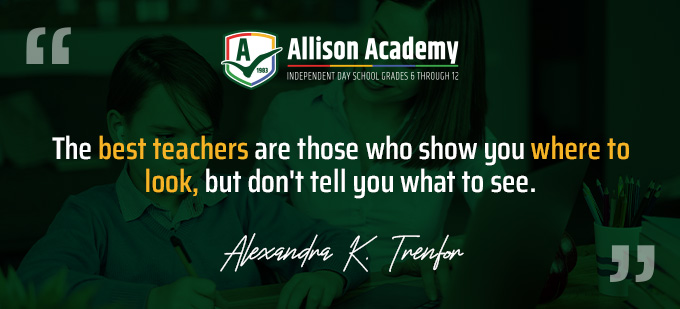 "Teachers need to integrate tech seamlessly into lessons instead of viewing it as an add-on or afterthought." – Heidi-Hayes Jacobs
"Curriculum drives technology." – Vicki Davis
"In education, technology can be a life-changer for kids. It can bring textbooks to life. It can connect students to their peers in other parts of the world. It can bridge the quality gaps." – Queen Rania of Jordan
"Tech is an amplifier of good and not so good teaching." – Greg Pearson
"Tech gives the quietest student a voice." – Jerry Blumengarten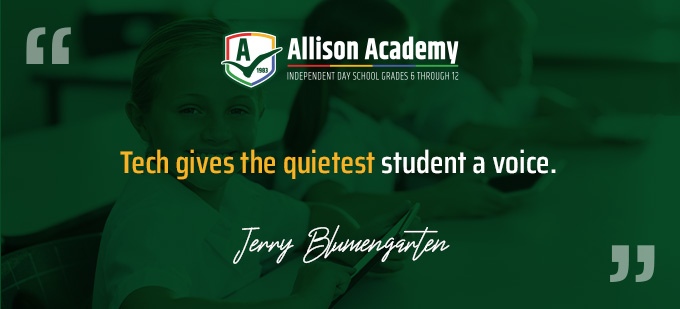 "There can be infinite uses of the computer and of new age technology, but if teachers themselves are not able to bring it into the classroom and make it work, then it fails." – Nancy Kassebaum
"Any teacher that can be replaced with a computer, deserves to be." – David Thornburg
"We need to embrace technology to make learning more engaging. Because when students are engaged and they are interested, that's where learning takes place." – Unknown
"It is important to remember that educational software, like textbooks, is only one tool in the learning process. Neither can be a substitute for well-trained teachers, leadership, and parental involvement." – Keith Krueger
"Technology in the classroom is not the end goal. Enabling learning everywhere is the goal." – Andrew Barras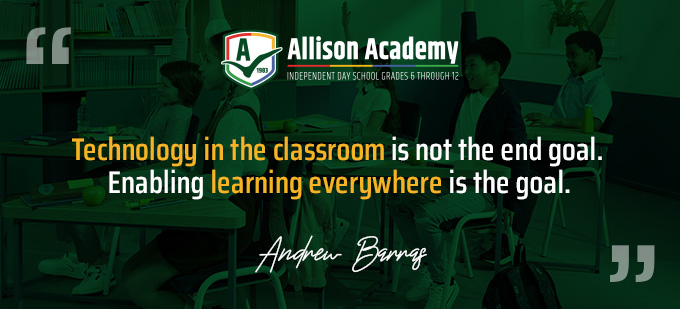 "The real power of interactive technologies is that they let us learn in ways that aren't otherwise possible or practical." – David Lassner
"Learners in the internet age don't need more information. They need to know how to efficiently use the massive amount of information available at their fingertips – to determine what's credible, what's relevant, and when it's useful to reference." – Anna Sabramowicz
"To understand their world, we must be willing to immerse ourselves in that world. We must embrace the new digital reality. If we can't relate, if we don't get it, we won't be able to make schools relevant to the current and future needs of the digital generation." – Ian Jukes
"I became interested in educational technologies because I believe that they have the potential to transform how we practice and think about education and learning." – Mitchel Resnick
"When schools tell students to put technology away, it's like asking a doctor to save a life with one hand behind his back." – Matt Miller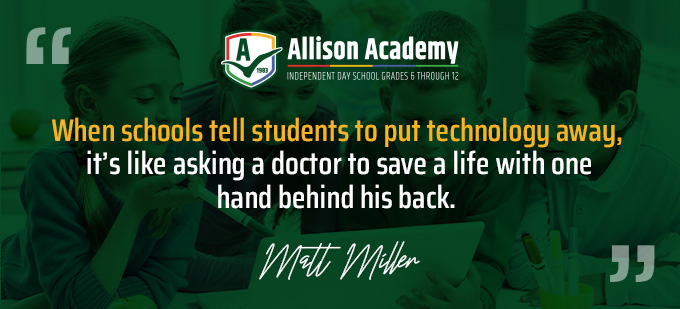 "Preschool kids learn best when exploring, but kids in school learn best when they do things, interacting with a master. Unfortunately, our schools don't do much of either. Also, kids do need to learn how to deal with technology, and online education and otherwise using electronic devices as learning tools facilitates that." – Alison Gopnik
"With the technology of tablet computers, if we bring the right content to them and distribute them ubiquitously throughout the land, we can do something about America being ranked 29th in the world in terms of our level of education." – LeVar Burton
"I do not think we are ever going to be able to, for a long time, get the kind of quality of school personnel that we need in our schools, especially in the areas of science and maths. One of the answers to that problem is to use more educational technology." – Major Owens
"Education technology and school construction go together. Modernisation, updating education facilities, and making a capital investment in education are all included." – Major Owens
"The real problem is not whether machines think, but whether men do." – B. F. Skinner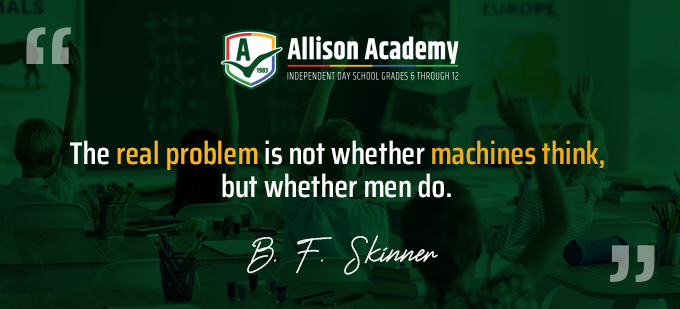 Technology has greatly contributed to the improvement of the quality of education. Like any revolutionary change, this one also has its pros and cons. In this sense, it is important to maintain a healthy balance, and to apply information and communication technologies to the extent that they will be most useful to students and professors.
"Technology will never replace great teachers, but in the hands of great teachers, it's transformational." – George Couros