We kicked off April with an eventful week!

Keeping student motivation and achievement high is a priority at Allison Academy. Our faculty focuses on creating lifelong learners along with meaningful experiences in our everyday lessons. That means that our students have a good habit of balancing their learning with the fun they have at school, which makes the very essence of the Allison Academy experience!
This week was all about learning important lessons and keeping up with studies, but the focus was also on our dearest seniors, who had memorable moments with their classmates and faculty as their final year at the school is rapidly coming to an end. Our faculty have made their best efforts to provide the students with experiences that they will remember fondly forever.
Keep up with us and see how much fun we had this week!
Know your body and keep it healthy
Knowing your body and being capable of recognizing warning signs is something everyone should be able to do. Being aware of potential health risks may save lives and that is why here, at Allison Academy, we pay special attention to educating our students about their bodies and leading healthy lifestyles.
This week, Allison Academy students showcased their knowledge with interactive projects in Mr. Noel's class. Students brought about awareness of the human body and important diseases through an engaging presentation, opening the floor for questions and discussion about our health and the impact of our choices on our bodies.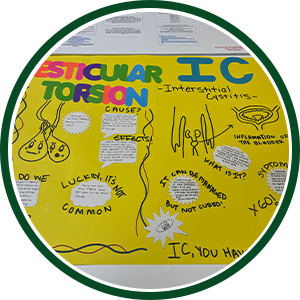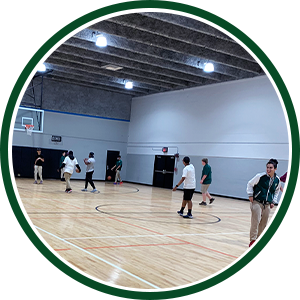 Being fit is a path to good health!
Our students are well-known avid lovers of sports! On the basketball court, our PE coach joined students in games and competitions, showing them the importance of maintaining a healthy, active lifestyle. Coach D purposefully works with students to build character, help them develop skills and confidence, maintain physical fitness, learn about personal health and wellness, and demonstrate positive social skills on and off the court.
Class rings are still a thing!
Our senior students had some memorable moments as their high school graduation is quickly approaching. Students had a chance to speak with a representative and inquire about class rings. The tradition of class rings originated in 1835, the rings are proudly worn to commemorate graduation from high school or college and are often personalized to the student based on the activities he or she participated in while in school.
And if you wondered why you should get the class ring, the main reason for this is that there are so many memories tied to this period of your life. High school is a formative time for everyone and there are many things you will remember for the rest of your life, so it's natural that you will want to look back on them fondly. Purchasing a ring is a great way to do that. It is a symbol of your youth when you are right on the cusp of adulthood.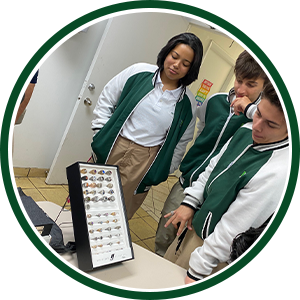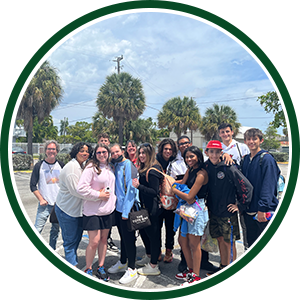 Time to party!
The graduating class of 2022 also had the opportunity to participate in the once-in-a-lifetime, rite-of-passage celebration for high school seniors which is Grad Bash. Allison Academy students got exclusive, private access to Universal Orlando's theme parks, enjoying an exciting night with friends and graduating seniors from other high schools. This most memorable experience will be talked about for a long time to come and the bonds made irreplaceable.
Our seniors will cherish this moment forever. We thank our faculty, Ms. Carolyn, and Mr. Milner for making this trip so special.
Fun in the sun
Finally, our whole school got to enjoy a field trip in true South Florida style, students enjoyed the day at Rapids Waterpark where they received a warm welcome. Students had some fun in the sun at the water park with classmates and teachers, and they had a blast building lifetime friendships and memories.