Preparations for the month of February are underway!

Allison Academy started the second month of the year with hard work, focus, and creativity as usual, but also by addressing some important causes and issues in our society. This time of the year has all the gears running in the school – students are deep into their school matters and are expressing themselves creatively, developing their skills and knowledge for the better.
Our school tends to encourage its students to be proactive by asserting themselves and being aware of the issues in the society we live in and to bring about change by making small changes and contributions themselves. That is why our school policy strives to inspire students to develop skills of real-life importance and the drive to be the best version of themselves that will create a better world.
Check out how we started this February at Allison Academy!
Chorus performance is heating up!
Students in the chorus have been rehearsing to ensure they deliver another strong, flawless performance. Being part of the chorus and performing for peers is something to be proud of and probably a life-long memory, but there is much more to choral singing than that.
Performing in a chorus has multiple benefits for students such as strengthening the feeling of togetherness, building confidence, reducing stress levels and depression, improving the feeling of social well-being, and even some deeper health benefits including regulating the heart rate and relieving symptoms of Parkinson's and lung disease. Studies have also shown that choral singers exhibit increased social skills, civic involvement, volunteerism, philanthropy, and support of other art forms, unlike non-singers.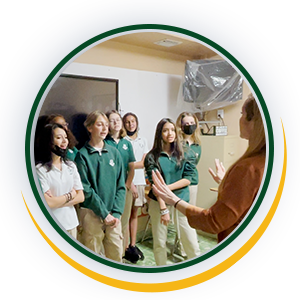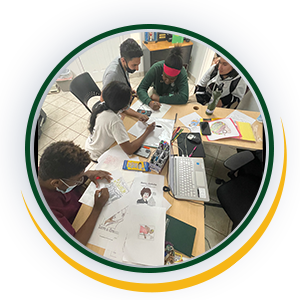 Honoring Black History Month
As Allison Academy tends to create a space where the ideas of liberty, racial equality, and justice are explored and encouraged, with our activities, we explore topics that raise awareness of African-American art, historical advances in terms of fighting for equal rights, and the importance of the impact they have made on the culture we know today.
In February, we also celebrate Black History Month and the student council is putting together a commemoration like never before. Students became teachers and came together to prepare a presentation sharing quotes and portraits of important historical figures, and the ways these individuals changed history and defied stereotypes.
Allison's toiletry drive for those in need
Our school always makes moves in the direction of being active members of the community and organizing all kinds of fundraising drives and initiatives for those less fortunate. This month, we are also holding a toiletry drive to help women and children in need.
Our students want to make a difference in the lives of community members who are in need and always manage to do that in the most proactive way. This week at the school, they are running the donation drive and are appealing to the public for donations of basic toiletry items such as soap, toothpaste, sanitary towels, deodorant, body lotion, sanitary pads, and everything else required for proper hygiene.
Access to basic toiletry products is, unfortunately, a major challenge for some, and by organizing this initiative, our students are channeling their kindness and a desire to be helpful for the wider community. Every little thing we donate during the drive can help us help someone else.
Allison Academy students learn and practice advocacy skills and develop an awareness of relevant issues. As we develop leadership skills in our students, we ensure they grow into individuals who can make an impact and lead meaningful change in our society. We enrich our curriculum and lectures by tying them to real-world problems and issues that transcend our school.
Stay with us until next week!