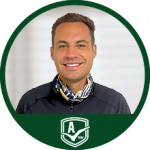 Charles Weiss has joined the Allison Academy family this year as a middle school teacher of science and physical education.
Apart from his roles in the school, he coaches U18 girls' competitive soccer with the goal of placing student athletes into colleges across the country. He believes strong leadership allows students to reach their highest potential and personal goals. It is his goal to provide a pathway for students to be successful at Allison Academy.
His personal interests include: Crossfit, beach, and movies.